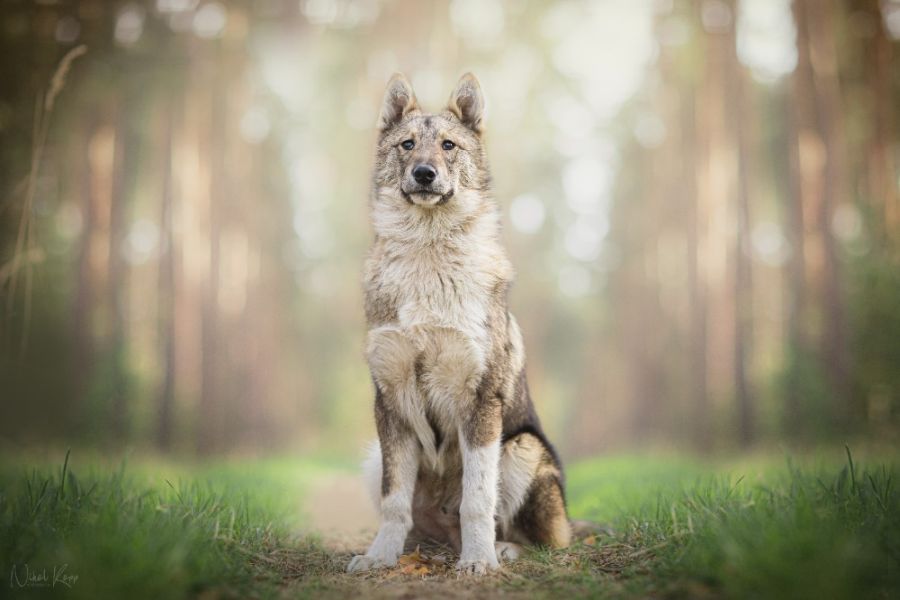 Import from Russia
*15.7.2021

Sire: Egor
Dam: Zena
teeth: complete dentition, scissor bite

Shows: Czech Champion, Club Junior Winner 2022, National Winner
Hunting tests: BZH 1st prize & Winner of Memorial Dr. Urbana, HZ 1st prize, ZVVZ 1st prize

Dersu comes from top of russian kennels. After I accidentally lost my beloved Dar, I was desperate and on FB I found a photos of available puppy. Even though my husband was against and did not like his exterior, I imported him. His exterior is eventually very sufficient and accomplished title Czech Champion, but that is not as important for us. What matters the most is his hunting talent. Dersu is strong in bone and even though his weight is around 30kg, he is very agile and has endurance. He has very good orientation with middle search. While hunting he is a great team dog and uses his qualities fully. He does not go far in a distance from his leader and therefore he is always ready to join other dogs to hold a game in place. He fully uses all his skills in that moment such as toughness, agression towards wild animals and also previously mentioned weight, which for example females do not have. That is why Dersu is very valuable male for us and has his place in our pack, and hopefully also in our breeding program. He is also quite easy to train, which he conformed by winning Memorial of Dr. Urban, which he won as the very first of his breed as dog who gave voice.
Egor

Lar

Chulym Grif

TS-Rada

Shera

Shoroh

G-Aza

Zena

Dyuran

Kalgan

Marta

Zlata

Tagil

Marta