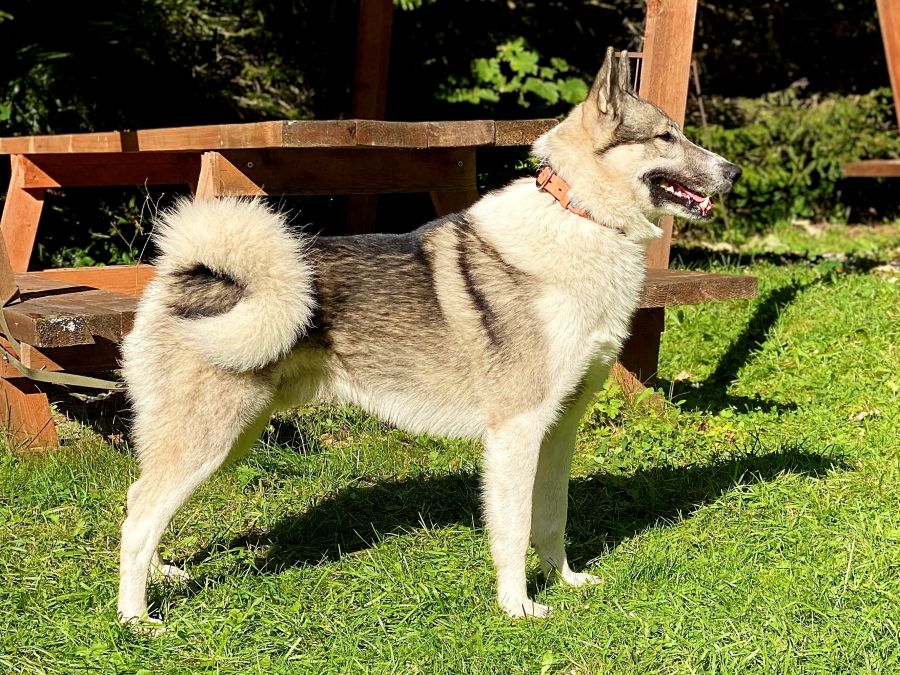 *6.4.2018

Sire: Ayan
Dam: Finka iz Katarieneburga

Height: 60cm
Teeth: complete dentition, scissor bite

breeder: Blaženkov V.O. - Russia

Hunting tests:
FT boar I., FT raccoon I., FT marten III., BZH I.

Shows:
CAC (LT, CZ), BOB, BIS
We imported Nanuk for his balanced exterior and fabulous hunting gift from top russian breeder Blaženkov, who is knows for breeding original type of Laikas from Ural. In 2019 Nanuk became winner of Baltic Cup in Lithuania out of more than 100 dogs. We imported him as already registered stud male to enrich our bloodlines. Right now Nanuk is in Slovakia by a professional forestman, who is using him actively for hunting. Here Nanuk joined smoothly a pack of other two adult dogs, which shows his calm and peacefull pack character.
Ayan

A-Zagrya Poisk

Krasavchik Iney

Vega

Mansi iz Katarinenburga

Vah

Maha

Finka iz Katarienenburga

Vah

Chuy iz Katarinenburga

E-Kukla iz Katarinenburga

Rosa iz Katarinenburga

Tajnik iz Katarinenburga

Maha